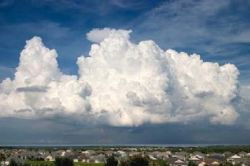 "Rain Clouds Over Lake Apopka" by Carl Purcell: I love this photo of the clouds over Lake Apopka, not far from where I grew up in Orlando. It makes me think of summer days when I didn't have to do anything other than get out of the house in the morning and not come back until dinnertime. Every afternoon these huge, puffy clouds formed and poured down rain for a couple hours. That was our only good reason to be inside.
"Moss Glenn Falls" by Stephen Stookey: This photo of a waterfall cascading down rocks is in the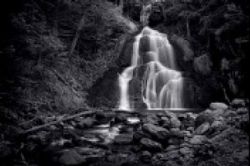 best spirit of works by Ansel Adams. The play of light and dark create a still mood of quiet contemplation in nature. My preference would be for the metal print, which gives the art a special luminescent quality.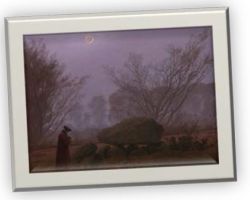 "Walk at Dusk" by Caspar David Friedrich: One of my favourite works by one of my favourites artists, this depiction of a man in quiet contemplation of an ancient tomb in the evening twilight is a moody reflection on the nature of time and its passing. In true Romantic style it presents the viewer a contrast of rational thought and the modern against the primal, divine forces of nature."
– David L., Director of Education & Regional Sales Manager